Our Founder

 
Rev. Donna M. Humphries (Founder & President)
Rev. Donna M. Humphries, a mother of one daughter and grandmother of two, was born and raised in Pittsburgh, PA, and relocated to Harrisburg, PA in 1982. She received her call to the Evangelistic Ministry in May 1993, was licensed in August 1996 and ordained in December 1998.
A graduate of Gladstone High School and Sawyer Business School, Pittsburgh, PA, Evangelist has taken ministerial classes with Pinecrest Bible Correspondence School, Technical Ecumenical Center of Harrisburg (TECH), and the Imani Christian School, Harrisburg, PA. She also completed a term in a chaplaincy program sponsored by the Interdenominational Christian Women's Fellowship Ministry at Penn State Hershey Medical Center.
Sister Donna, in service to the larger church/community served as the New Members' Class Instructor at Goodwin Memorial Baptist Church, Assistant to the Pastor for Women's Services at Redeeming Life Christian Fellowship and Assistant to the Pastor at Walking The New Life Christian Fellowship. She served as a board member of The PROGRAM for Female Offenders, member of the Interdenominational Christian Women's Fellowship Ministry (ICWFM), and is a fellow of the Presbyterian Church, U.S.A. Administrative Personnel Association. She has also ministered in the local, state and federal prison systems since 1992.
Evangelist Humphries currently serves as the Director of Women's Services for Walking The New Life Ministries, secretary of All God's Children Ministry, Inc., a youth prison ministry, and a board member of Lighthouse Outreach Center of Harrisburg, a transitional living facility for female offenders and indigent women, all of Harrisburg, PA. She is a Prison Fellowship certified trainer; and a trained mentor with the Prison Action Committee of Christian Churches United as well as member of the Prison Action Committee. She teaches the Going for the Gold Re-Entry Program under the auspices of Walking The New Life Ministries, inside as well as outside of Dauphin County Prison, Harrisburg, PA.
Rev. Humphries is the founder/president of HeavenGates Ministries, Inc., a Christian transitional housing center, which provides housing for female offenders and indigent women seeking to be reconciled with their families and society, through the use of faith-based Biblical principles.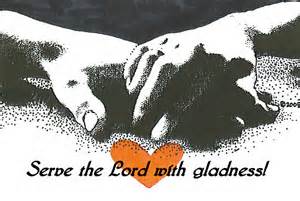 If there would be one scripture/sentence that appropriately identifies Evangelist Humphries' passion, it would be, Psalms 139:14, that all women would truly come to know that regardless of life's setbacks, they are fearfully and wonderfully made and that God's works are marvelous. She is a faith walker and has come to realize that life's setbacks are just God's setups to the plans He has destined for those who dare to walk with Him.
I will praise thee; for I am fearfully and wonderfully made: marvelous are thy works; and that my soul knoweth right well. (Psalm 139:14)